WORLD NEWS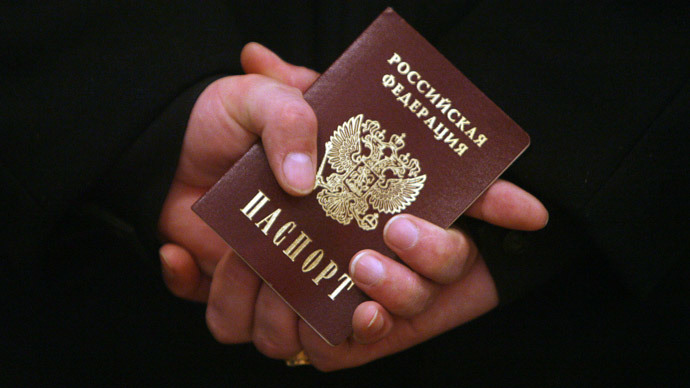 The first passports have been handed out to the new Russian citizens in Crimea on Wednesday, the head of the Federal Migration Service said.
The treaty of Crimea's accession to Russia "was signed yesterday… And all, who appealed to the Federal Migration Service in the Crimea, will receive their passports. This work has started. Some of the passports were issued today," said Konstantin Romodanovsky, the head of the Federal Migration Service, as cited by Itar-Tass news agency.
The official did not elaborate on how or on what terms the Crimeans who do not wish to renounce their Ukrainian citizenship will live and work in the peninsula.
However, Romodanovsky said Russia is concerned by symptoms of a growing "humanitarian catastrophe" in Ukraine.
"As a sign, the number of elderly people and children entering Russia has grown twice as big," he said. He did not give the periods of which he…
View original post 455 more words